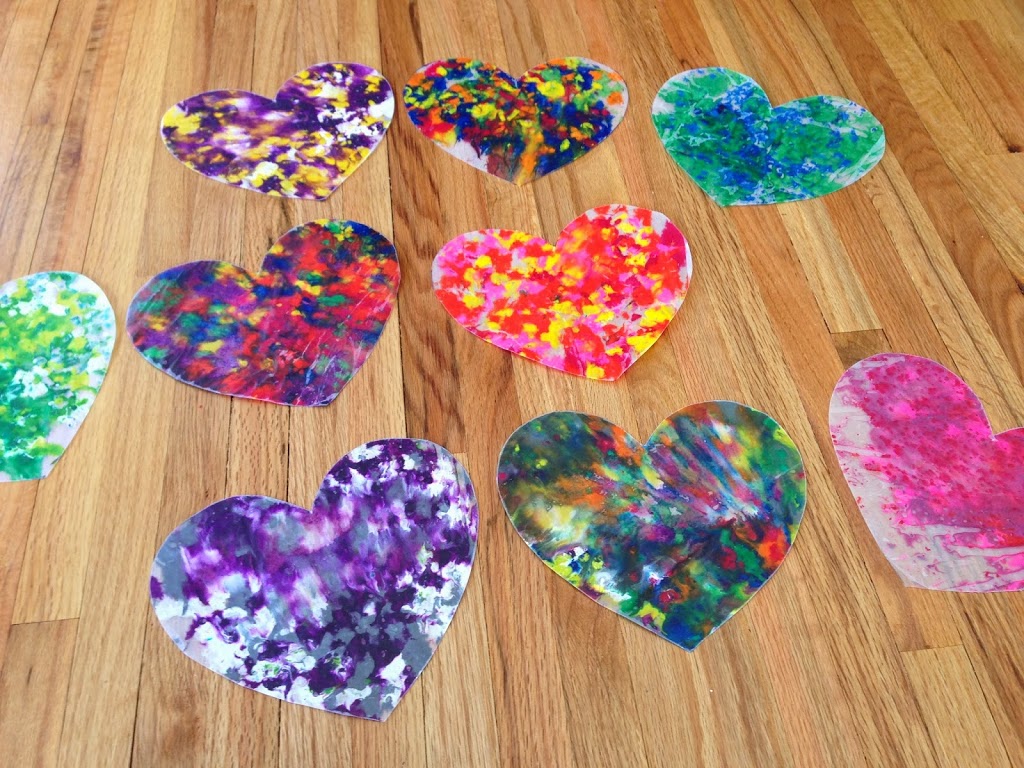 We need more LOVE. We need to OFFER more love.
We wanted to finally experiment with the art of crayon melting. As we near Valentine's Day the babes thought it would be fun to try hearts. From here, our project morphed into Stained Glass Heart Garland and Valentine Love Notes for teachers…here's how we do:
Shave crayons with a pencil sharpener onto a piece of wax paper.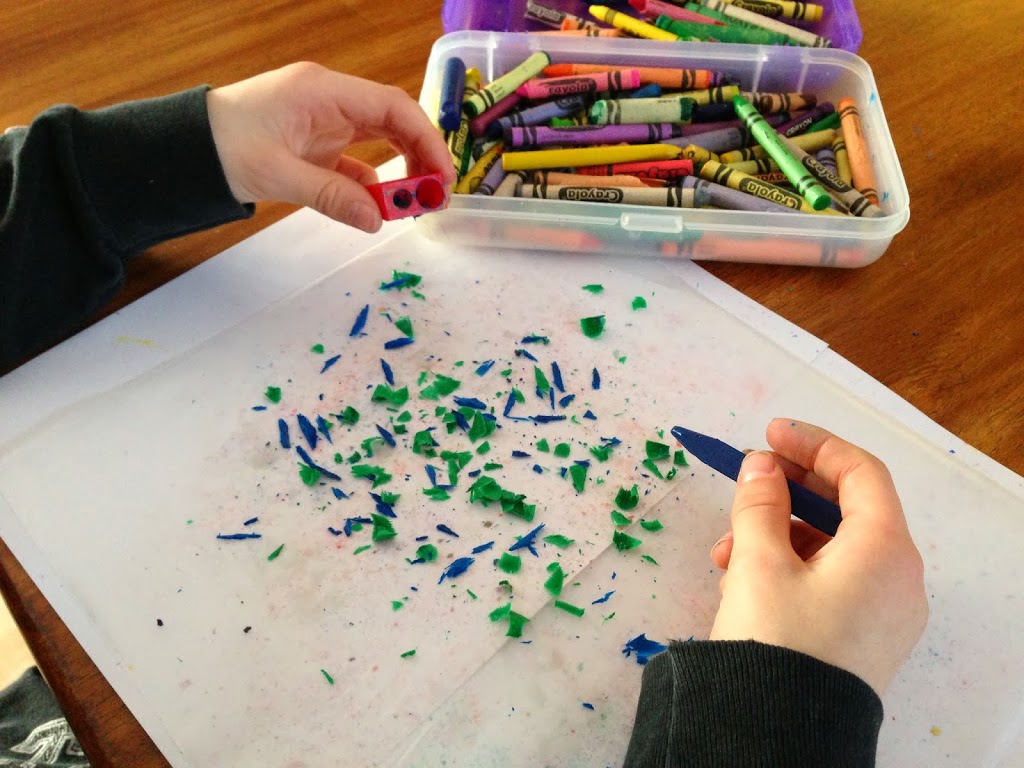 Cover the shavings with another similar size piece of wax paper.
Place your crayon sandwich on top of card stock paper on the ironing board to protect the ironing board pad (minor flub – see notes below*).
Place an old thin towel over the top layer of wax paper to iron on – we didn't iron directly on wax paper.
Iron the entire surface on a med-high setting, testing as you go. (Adults only!)
*take caution not to push too hard as you drag the iron across the towel surface…making that mistake will squish the crayon goo out onto your ironing board pad – boooo.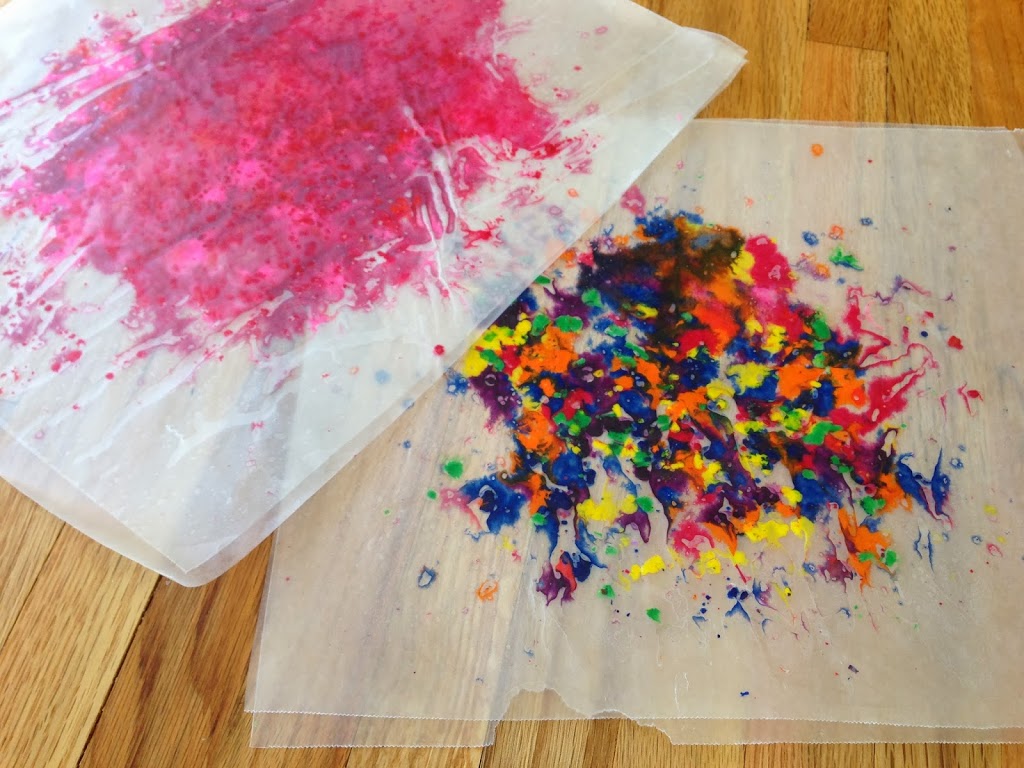 Once cooled, trace a pattern (we tried hearts) on the wax paper and cut out.

We punched a hole in the corners to string as a garland.

The three-piece garland hanging in our picture windows offers glorious color – a beautiful mood lifter while we brave the Polar Vortex cold outside. The hearts look like brilliant stained glass with the sun streaming through them (even in this lousy shot!).

Valentine Love Notes…

My little man lead us in craft hour with this sweetheart paper craft from school – way to go, teacher! My proud mama heart swelled as he so seriously guided us through this project…

He cut strips (pairs) of construction paper in various colors…each color pair a bit shorter than the one before – plus one single longer strip of colored paper for the middle.
He stacked the strips – shortest to longest toward the middle strip (orange below) and then longest to shortest on the other side of that strip.
Pinching the even ends together he folded back each color outward from the long middle strip to meet the stacked ends. A heart will form.
Secure all ends together with a stapler.

Love this…

The kids spent hours on the simple but impressive wax paper creations…each one unique. A definite win for an easy project with supplies you probably already have on hand. Have fun playing…

No beauty shines brighter than that of a good heart.
-Unknown

Cheers!
XOXO