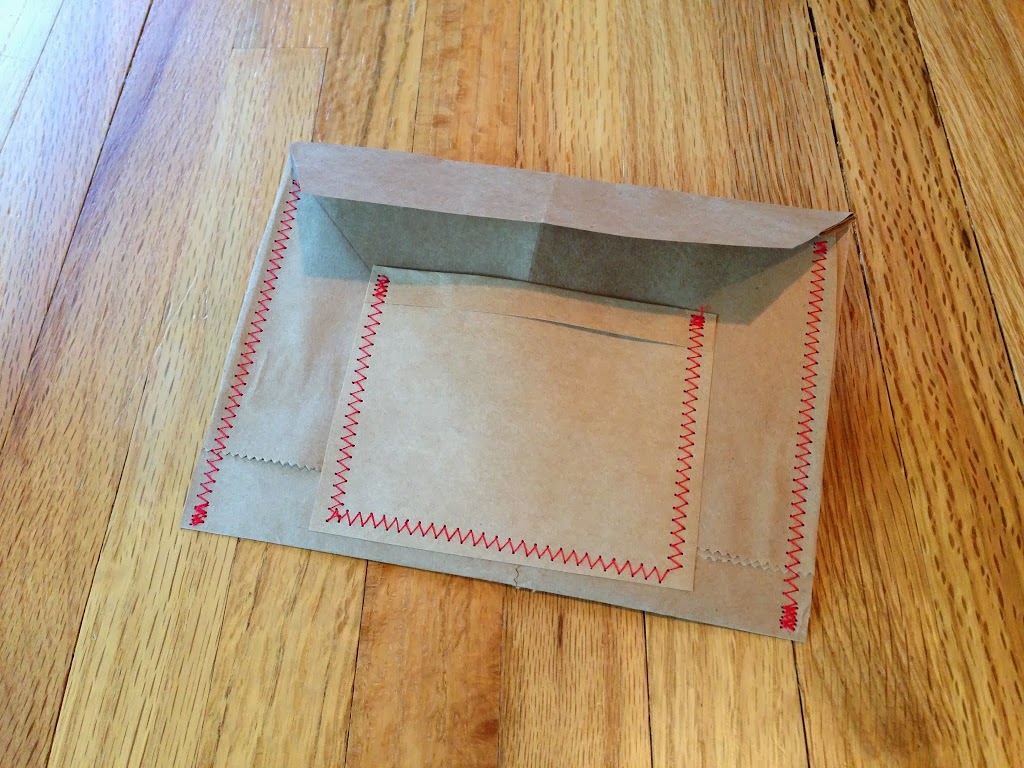 We've been slacking a bit on project posts. There is still a constant flurry of paper scraps, sparkles, and fabric snips in the air here – I've just been delinquent in sharing.
I've had the sewing machine back in rotation much more frequently since launching my online shop.
Designing and creating for my shop brings memories flooding from my childhood, the very best kind. Not memories defined by specific dates or sessions, rather the feelings and comfort sensed in those instances. There are times when I stop working, lean back, and just take it all in: the glow of the lamp that lights my work, the hum of the music or show in the background – not really ware of its content, cozy slippers keeping my feet warm in my chilly basement studio, and the sound of my children playing at my feet. It must be very similar to the way my mother felt all those years ago, as she poured herself into her projects. I feel so totally warm in these moments. It's a security blanket.
I've been working to construct creative spaces or stations around my home to make my work more efficient, since I'm fitting it all in small shifts, and long after bedtime, while tending to life solo. Slowly but surely, it's getting there. What thrills me is that the kids have peppered in their own supplies and join me. Recently, my little man presented an interest in learning to sew. This makes me very happy. I've always felt that I want to raise a little renaissance man…one that is strong, yet sensitive – rugged, yet dexterous – one that feels no boundary by role or gender – one that is well-rounded and capable and open.
During a recent sewing session, a project was born: Paper Bag Stitching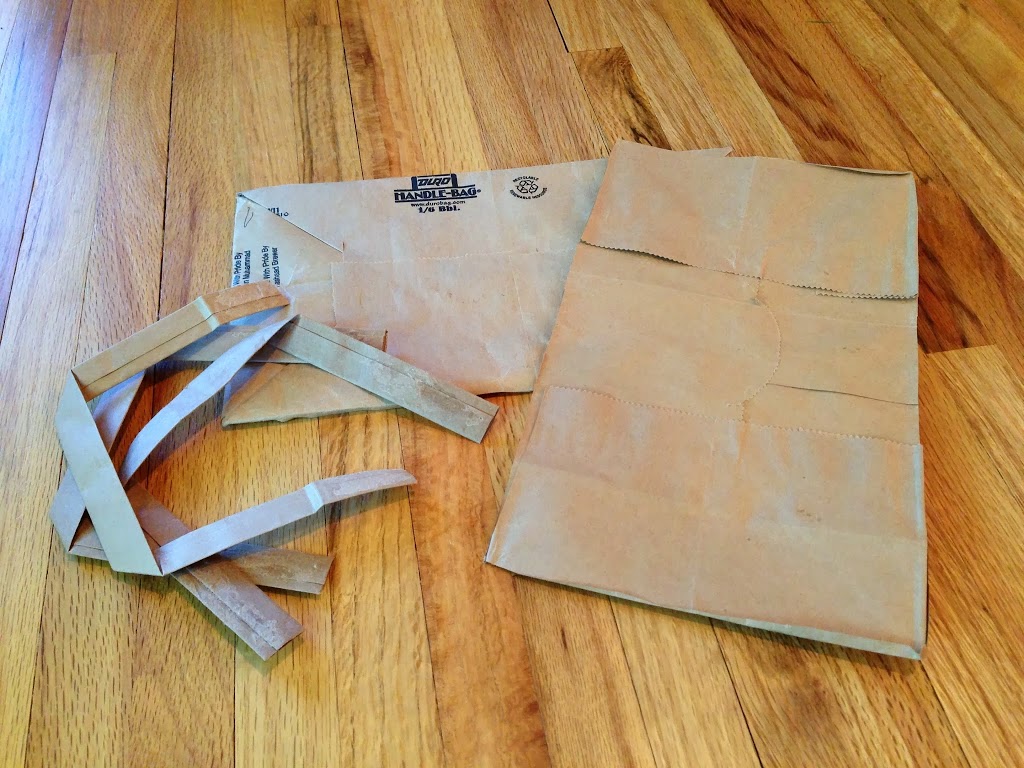 Supplies:
Paper Shopping Bags
Sewing Machine
Embellishment – glitter glue, stickers, paint, markers
I warned you the paper bag projects would be back. Last time, we made Woodland Crowns and I adore them.
Cut open a paper shopping bag to get the largest sheets possible. Save the handles – they are great for the totes!
Choose the type of project you want to create. We made wallets, small clutch purses, envelopes and even a tote with two compartments. Just play with layering the paper to get your desired design.
Set your sewing machine on a medium stitch zigzag. Thread color doesn't matter, unless you are going for a specific design. *You could use a sturdy needle and thread to sew by hand if you don't have a machine.*
Simply stich the paper sheets together starting from the outside of your project in…meaning, if you want to detail with pockets on the outside of your project, stitch them on first and then sew together the larger pieces.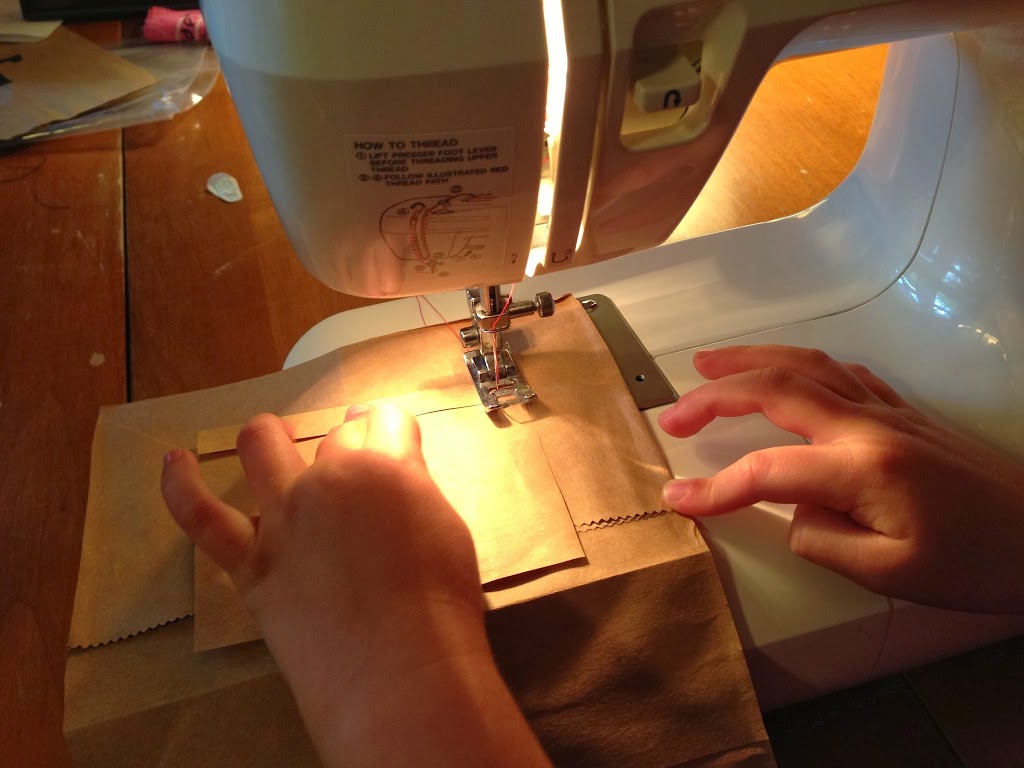 I mean, can you stand these little hands? XOXO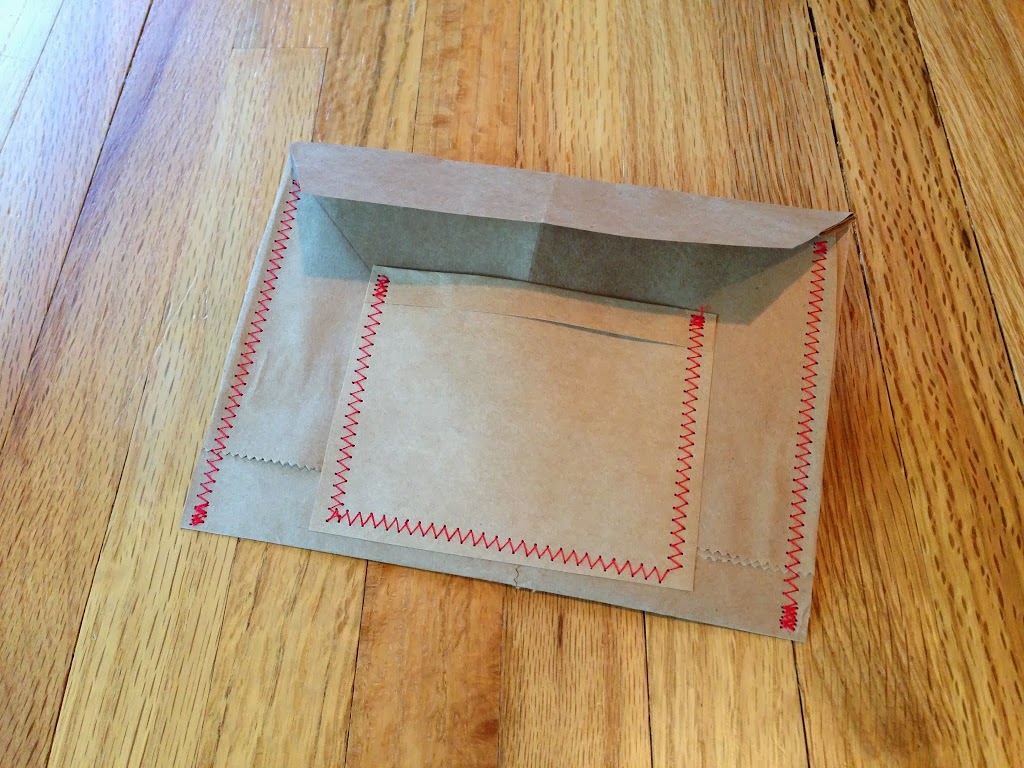 We started with the outside pocket, then sewed up the sides.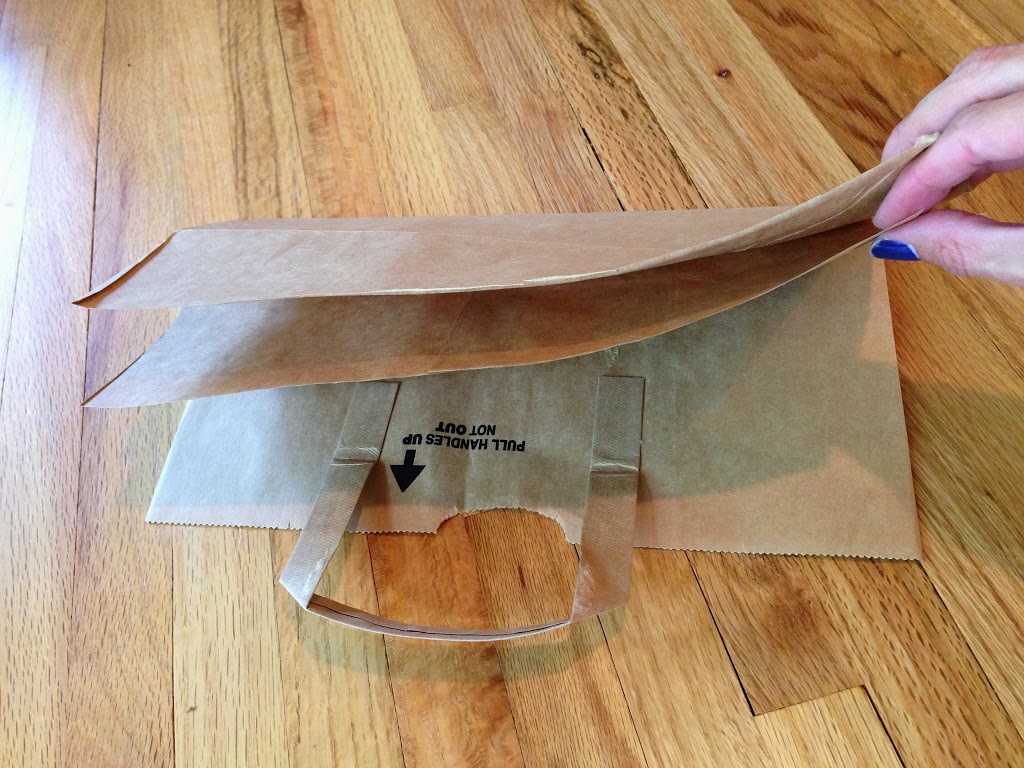 We added a divided section on this tote. Crafters can be crazy like that.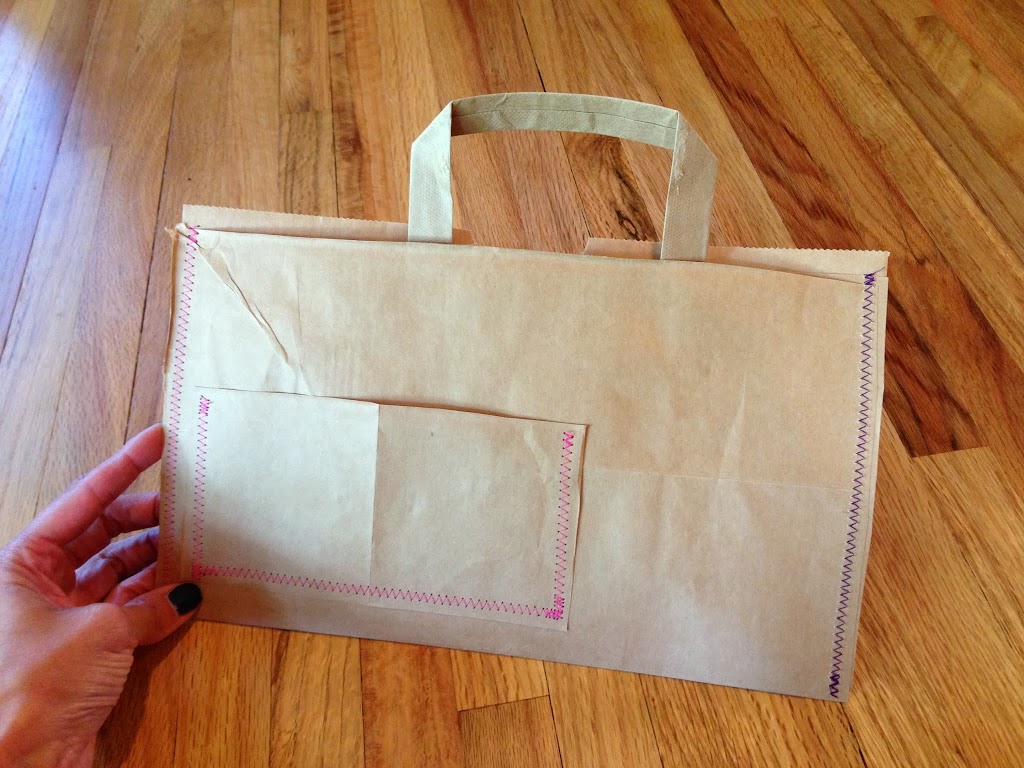 Bingo.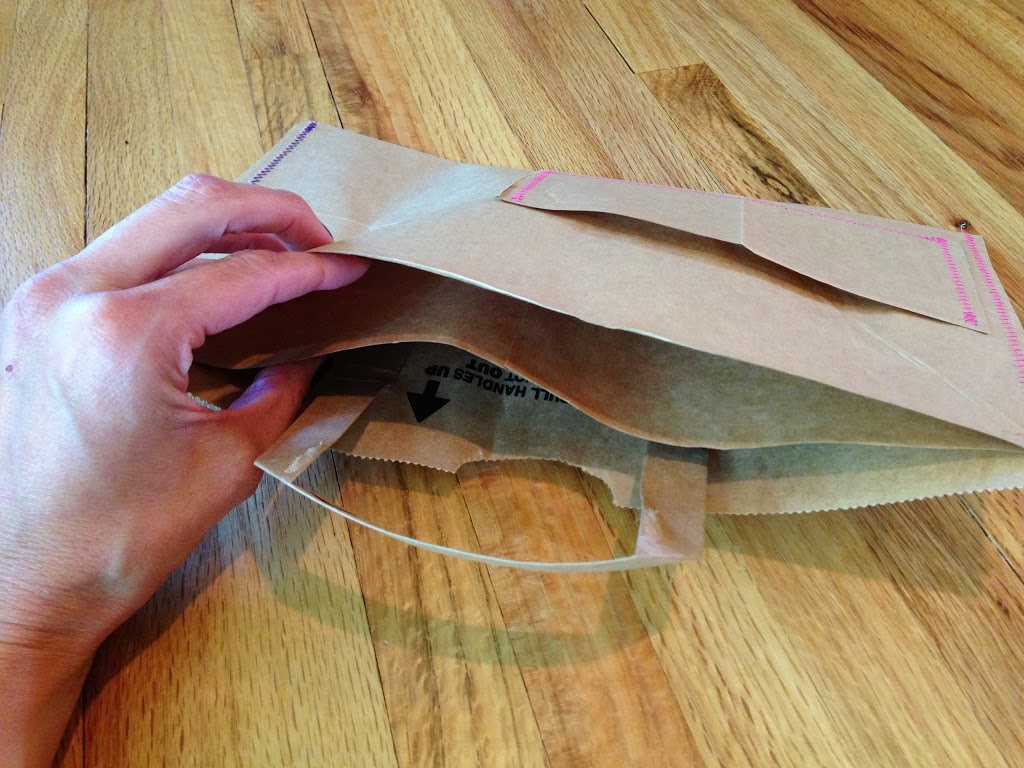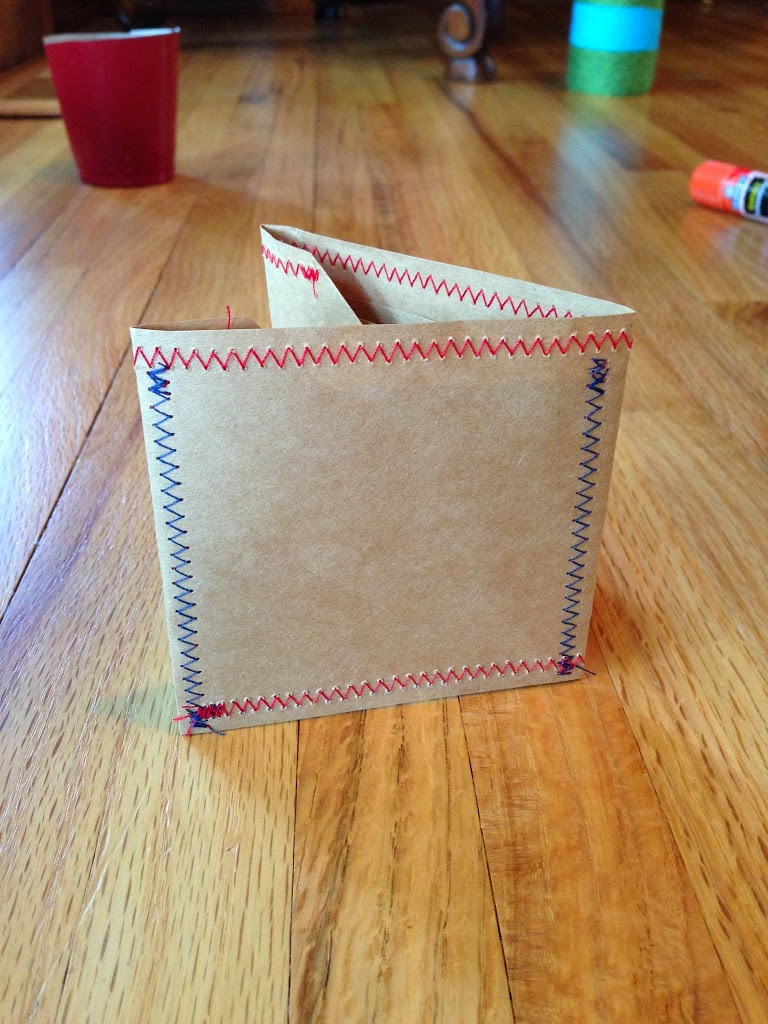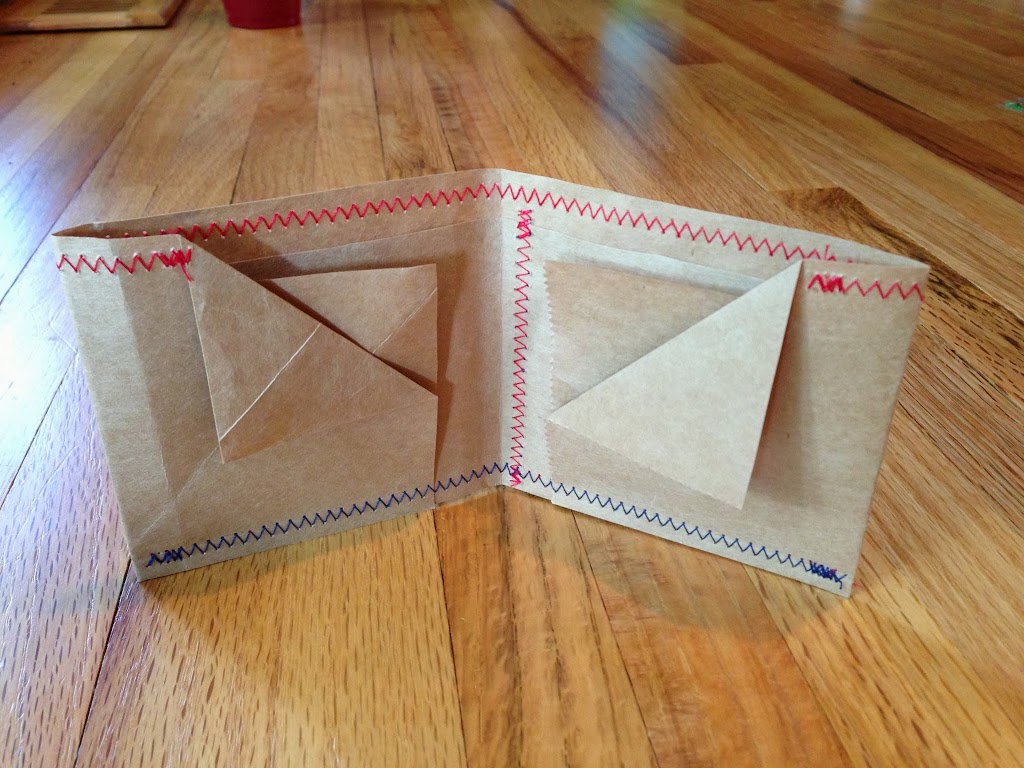 This gender neutral paper bag craft project will engage various crowds. 
I love to watch the wheels turn and see what designs the little ones dream up.
We made some envelopes to use for special cards penned for our loved ones for the holidays.
Cheers!
J