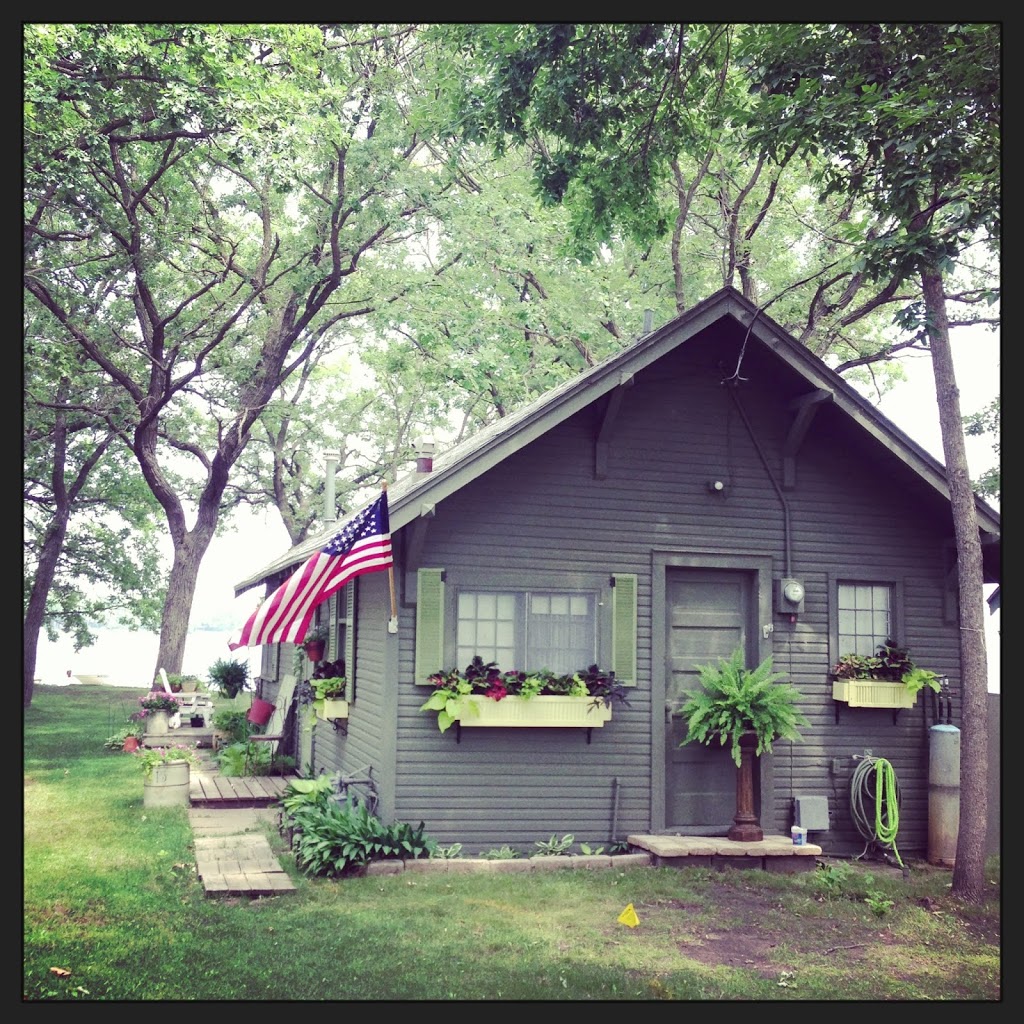 It's the cutest little cottage I ever did see. It's a seasoned hideaway pushing 90 years old. We greet the cottage with full, anticipating smiles and leave it with pooling tears.
We packed swimsuits, fishing gear, paint and canvas, metal working tools, recycled boat supplies, and papermaking ingredients. Clean undies were an afterthought, but fortunately made the cut.
It was our first run with papermaking but with wise Aunt Clara's directions as our guide we found success. I'm not sure many travel with their blender to puree paper and nature, but eccentricity is in our genes and we embrace it.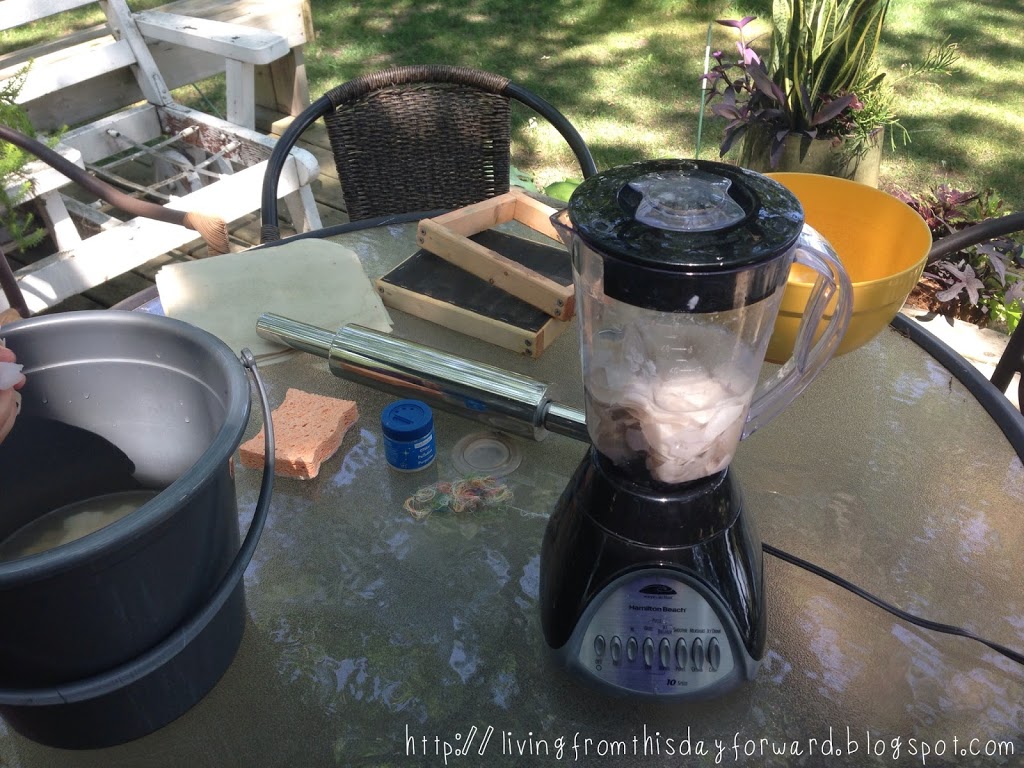 The paper fixings soaked in a bucket in the shower overnight awaiting their moment to shine. After a run through the blender and bit of added flare, they became one-of-a-kind pieces. We have plans for these pages and they'll freeze memories of good times had.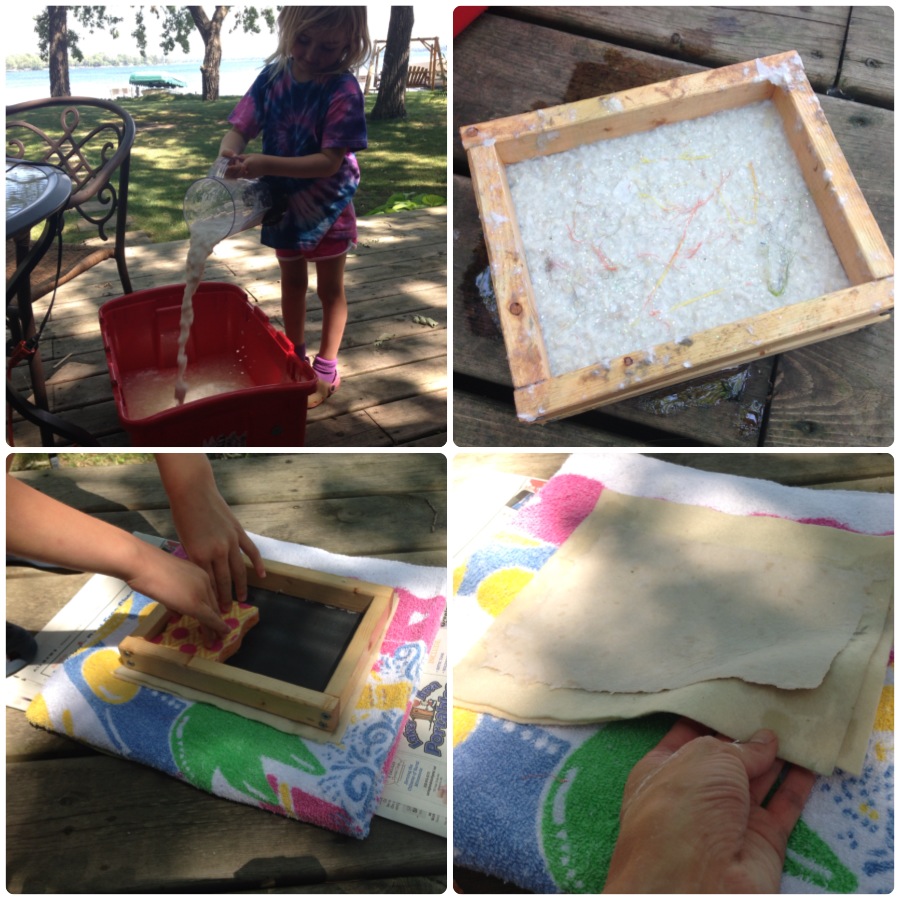 We added glitter, silky fabric threads, and bits of pressed nature from one of our favorite escapes – one of our Happy Places. We have a few. In these places the sun shines brighter, our hearts beat louder, our vision is clearer. (message me if you'd like specific detail on the paper making)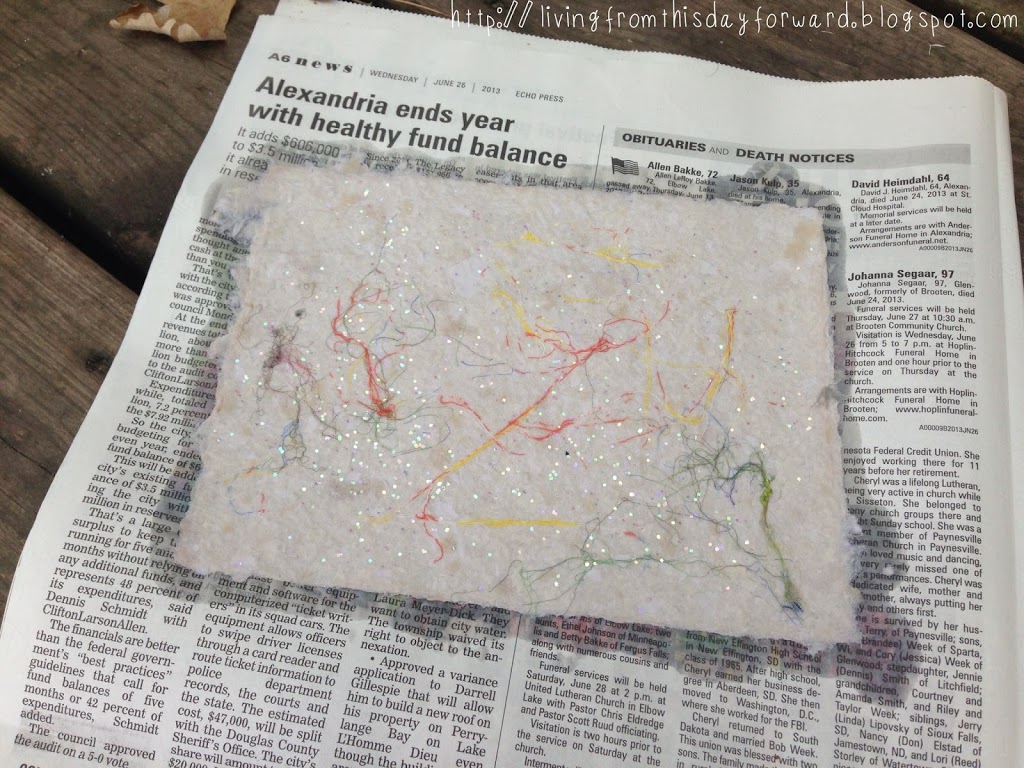 Nice work, Alexandria.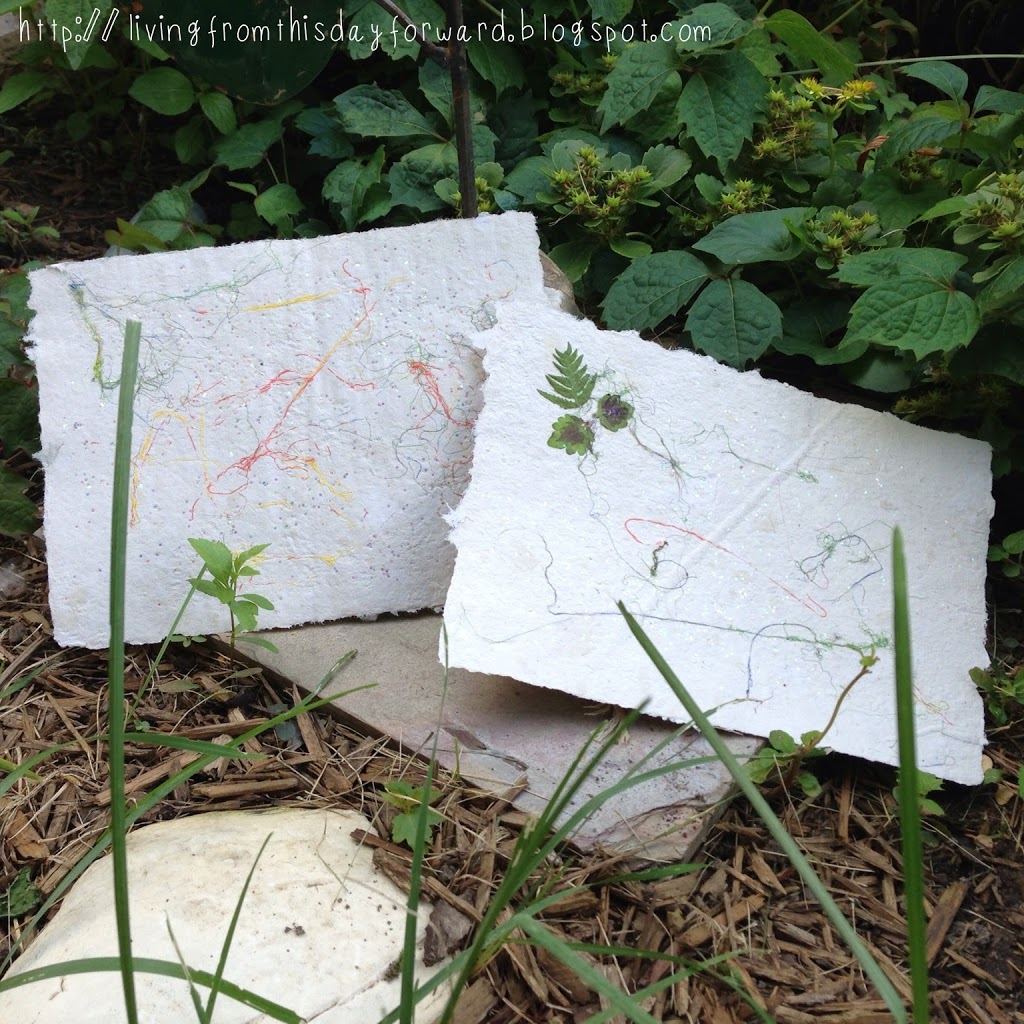 I began collecting plastic bottles a few weeks ago with recycled boats, crafted lakeside, in mind. Handmade and imagined fun holds a special place in my heart. We could go to the store and buy a ready-made plastic, flashy boat with precise detail, and those toys have their place, but watching the wheels turn in little minds as they discover possibility in the ordinary, and riding along to watch their ideas come to life, makes it for me.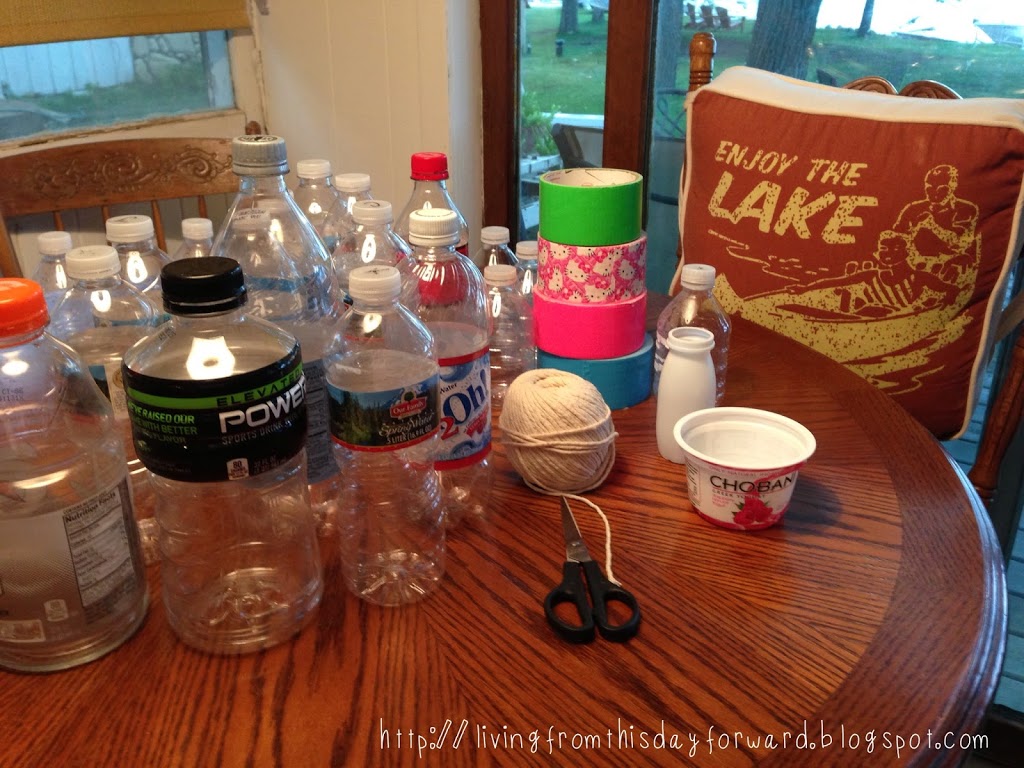 Play with different shapes and sizes. Decorative tape adds the artist's personality and strength to the boat. A variety of heroes and happy meal characters (curse those cheap toys that breed in the corners of my home) will captain these ships.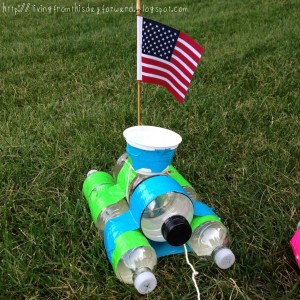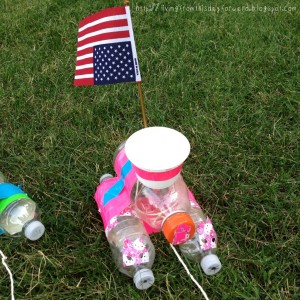 The babes play hard all day and sleep harder at night. I pray that these memories and experiences remain imprinted in their minds and on their hearts. I find comfort in knowing that it's as gratifying to them as it is to me.
I am aware of how precious the moments spent with grandparents and family are and how we never know how many we'll be granted. Loss teaches you that and I try never to let that lesson fade. These moments become the memories we cling to and seek comfort in when our grown-up lives become heavy. It's the foundation they will draw from and build upon as our collective footprints transition from side-by-side to singly theirs.
What have been your favorite moments shared this summer?
Cheers,
J