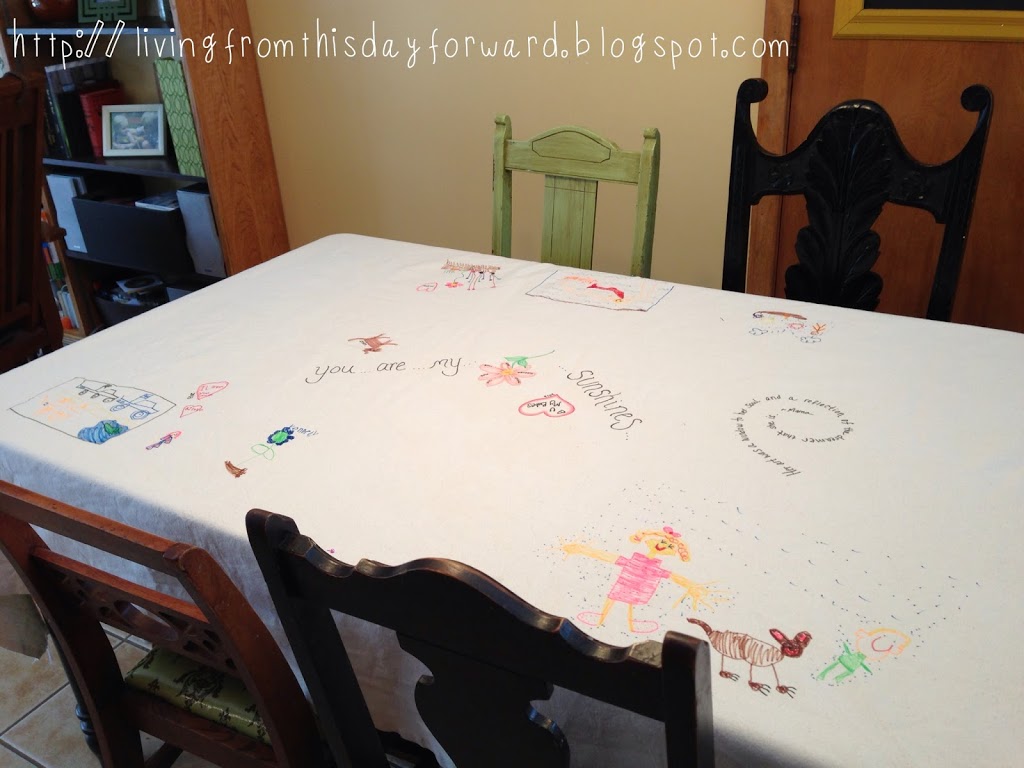 I'm a highly sentimental being. Maybe it's a product of learning big loss at a very young age, witnessing first hand that each moment that passes is one less we may have in this place or with these people. Or perhaps it's in my blood, passed down from a mother and grandmother who cherished every little bit of every little thing that ever made a memory. In any case, I think it has much to do with the little things…noticing fine details within the big moments. Those snippets are what pull at my heartstrings hardest and become the headliners in my collection of memories.
I like traditions and ritual and the love that is poured into them. I like understanding and revisiting my roots. I like having snapshots into my childhood and the idea of knowing that I'm able to create the same for my babes.
Sentiment and nostalgia are the inspiration for this project.
I laid out a large piece of cloth on the dining room table. I spread an assortment of fabric markers on the cloth and invited my babes to join me. You can imagine the delight in my children's eyes when I explained to them that this is a tablecloth that we can draw on…draw anything we wish.
Not much is off limits when it comes to creativity in this house…but writing on the table? New level. They glanced down at the cloth, back up at me with an 'are you sure' expression, and then started in with big grins.
I knew it would be an instant hit with Little Lady. What surprised me is that big brother joined in just as enthusiastically. He stretched himself creatively and quietly commented how much he loved the project numerous times during our sessions. The first picture he surprised me with was a little red heart with 'I love you Mom' penned inside. Melt. Puddle. Clean up in aisle 1.
I sat with them and sketched a few messages and pictures, and we created the kind of moments together that I dream they'll carry with them…to add to their little suitcases full of the bits that I'm hoping will serve them well throughout their journey through life.
We will bring this cloth out, now and again, as they grow. We'll invite cousins to join us and leave their mark. We'll capture Nanni & Poppa's autographs and commemorate holidays and milestones. And each time we spread it on the table, we'll take a minute to recount it contents and its meaning to our hearts.
I'll call this project… Conversation Cloth
Supplies:
Large piece of sturdy cloth to fit your table (think ~ 8 in. hang over on each side  -there are many fabric options: heavy cotton, twill, canvas, etc.
Permanent Fabric Markers
Sewing Machine or Iron Seam Tape (if you need to finish the edges of the cloth)
It is best to choose a heavy-weight material to draw on. The fabric doesn't shift around or scrunch as much as the kids draw and the markers bleed less, allowing for cleaner lines in their art. I chose canvas in a natural tone.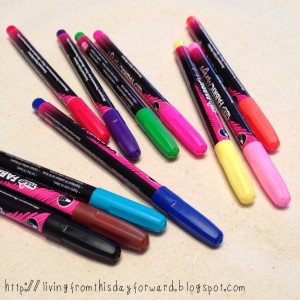 Keep in mind that if your fabric has high cotton content you are going to have to iron it after washing. Cotton has a tendency to wrinkle. I think an 8 in. overhang on the sides of the tablecloth looks nice.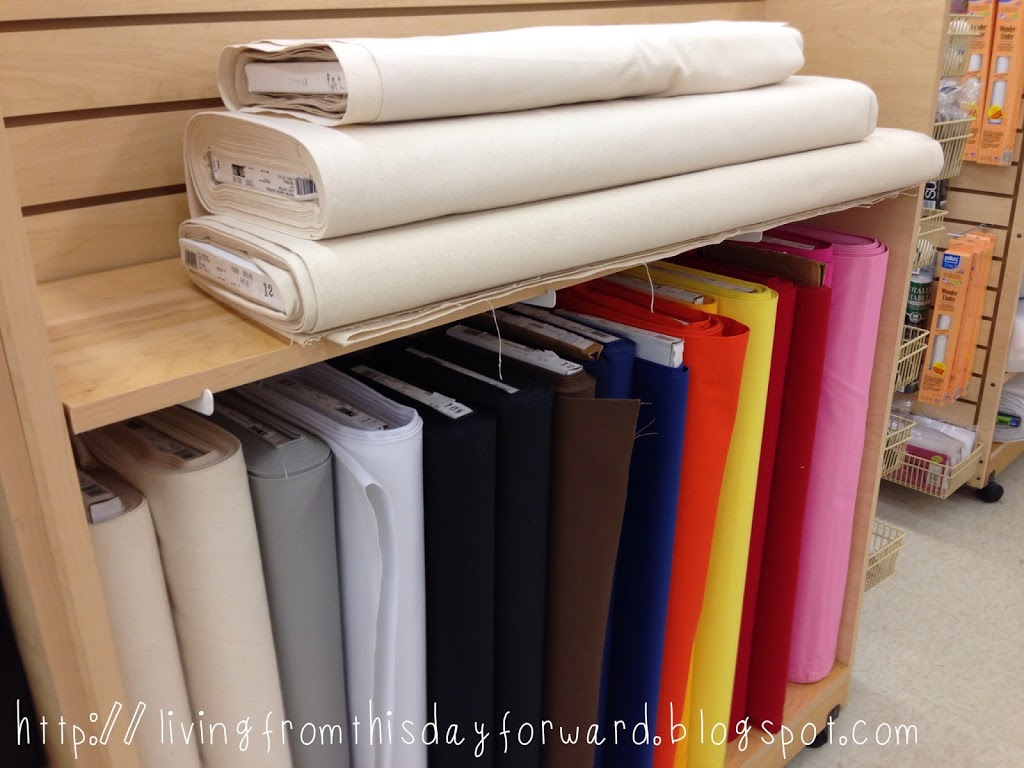 Purchase a set of permanent fabric markers at a craft store, or craft department of a discount store. It's important to use something permanent, made for fabric, so that it will withstand any necessary washing. I washed my cloth before to remove any factory finishes that may prevent your markings to set permanently. I had to iron after washing as well.
Spread the cloth on the table. If you are worried the markers will bleed through the fabric (depending on it's thickness) place cardboard, poster board, or craft paper underneath while they draw. Note: follow the instructions on the package of your particular markers so you know how to properly care for the finished piece. You may want to test wash a small piece before attempting to wash the decorated cloth.
Throw structure to the wind and let them draw whatever their hearts desire. Sit down beside them and make a moment.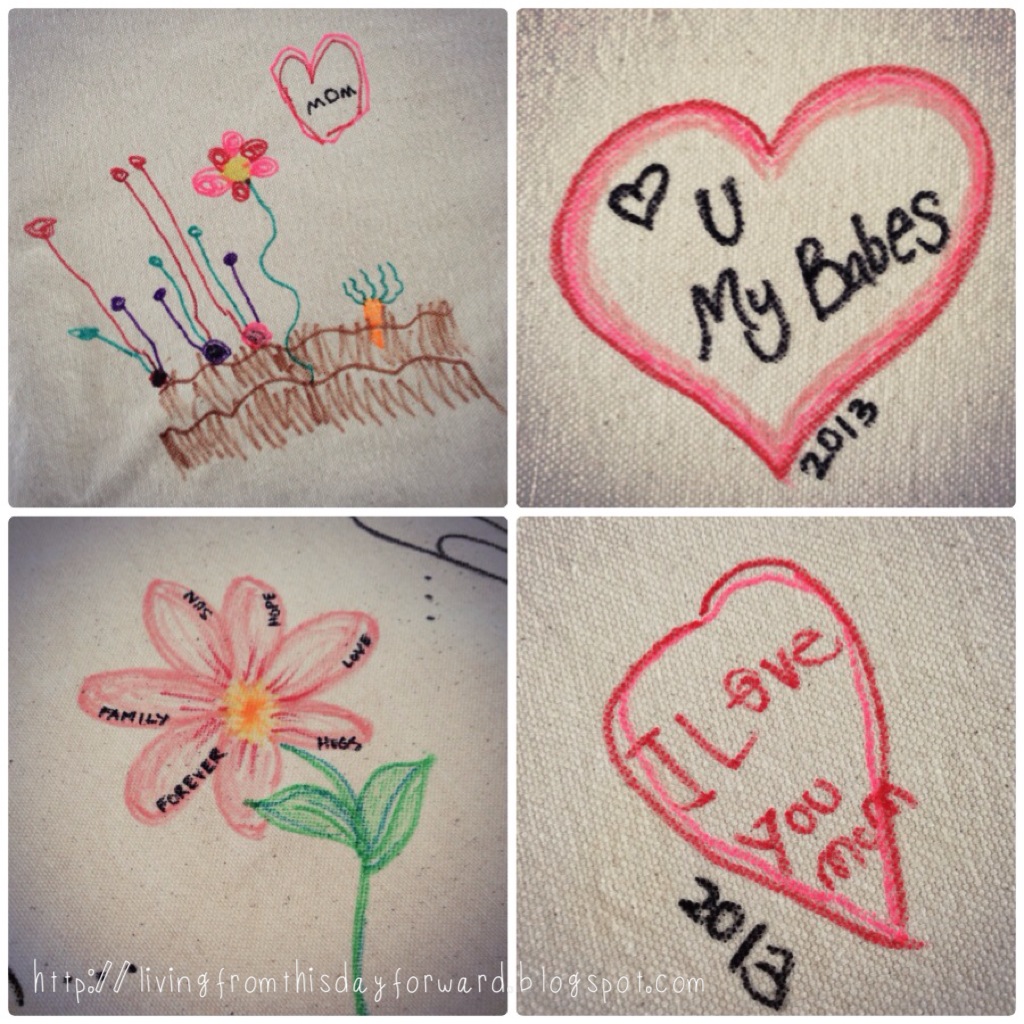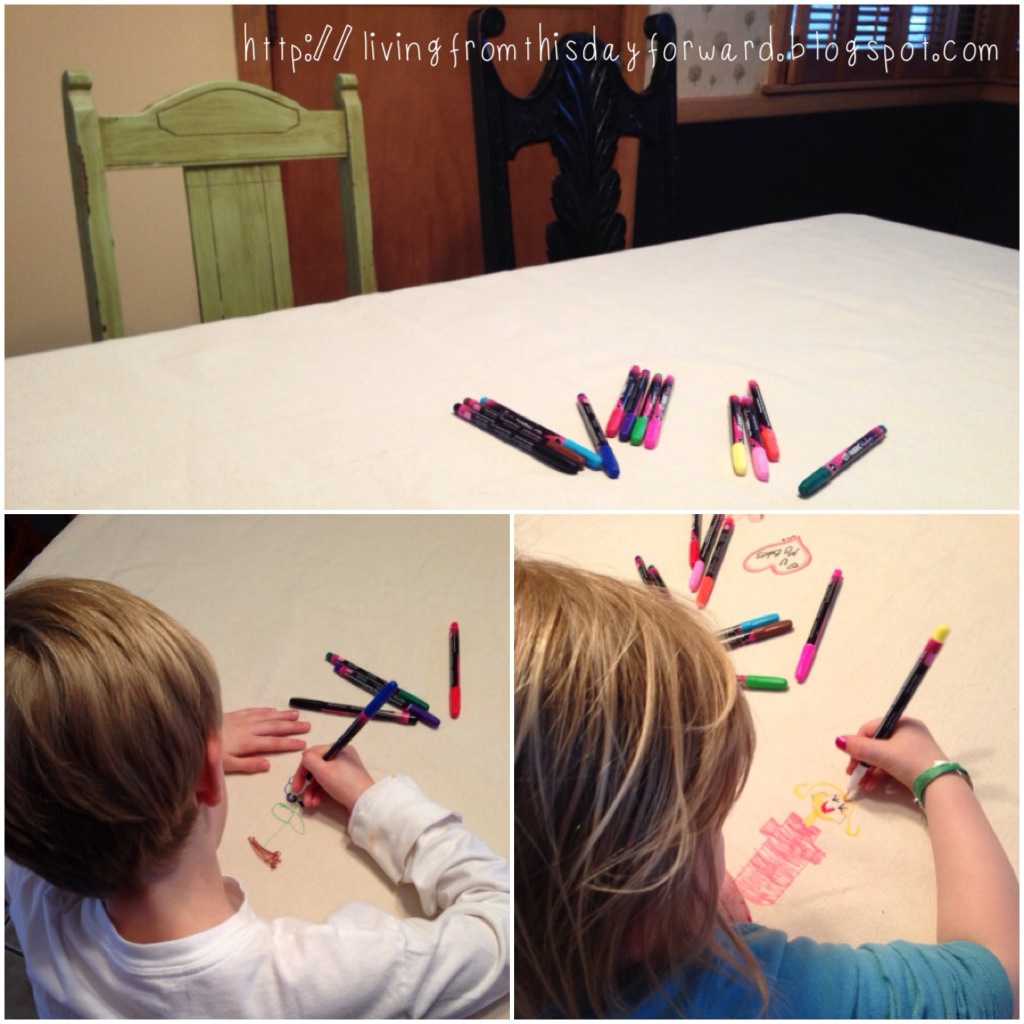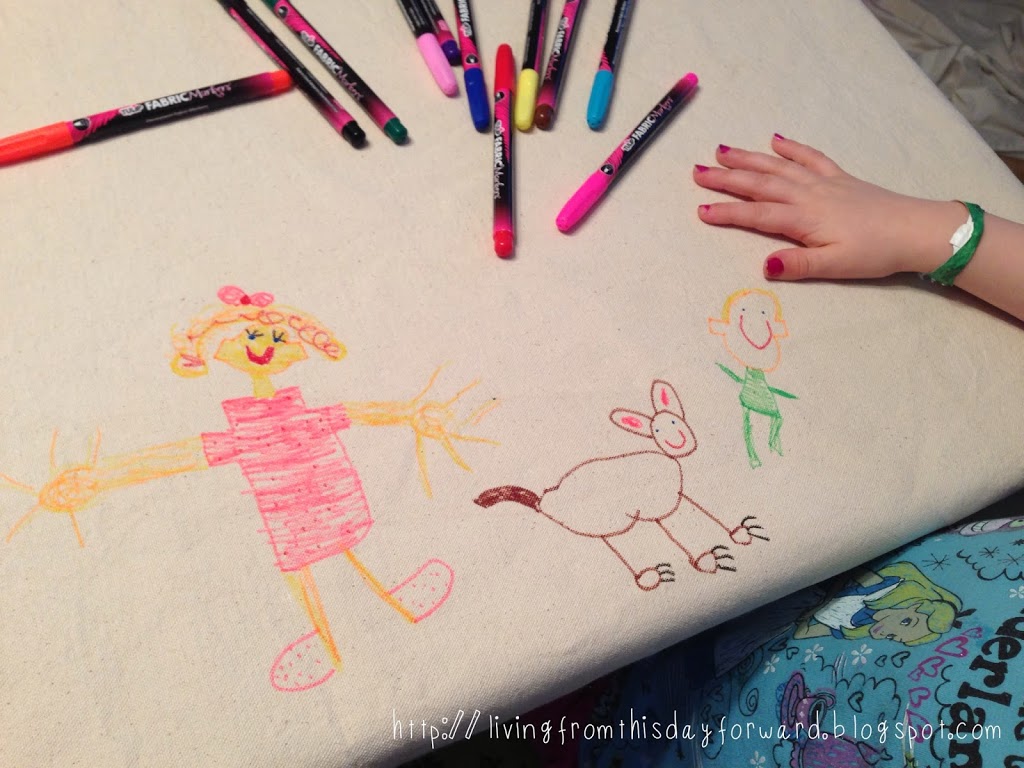 Let the babes doodle while you prepare dinner. Make a tablecloth for a birthday party and let the children draw and sign their names. Bring out the cloth on the holidays and have loved ones leave a special message. Or consider personalizing a cloth as a gift for someone special.
"Of the most valuable treasures in my life are those moments woven from both the past and the present."         -Mama
Leave a comment or share a thought below – I love to connect!
Cheers!
J